Our Process
Every garment produced in the Pia du Pradal range has begun as a drawing, evolved into a pattern by skilled patternmakers, then cut and made in calico. From here we critique and perfect the pattern so that by the time the design has made its way into a Pia du Pradal range it has been tried and tested.
Our aim is to provide quality, well-fitting garments to last for years. With limited runs ensuring the exclusiveness of the brand, nothing in the Pia du Pradal range is mass-produced.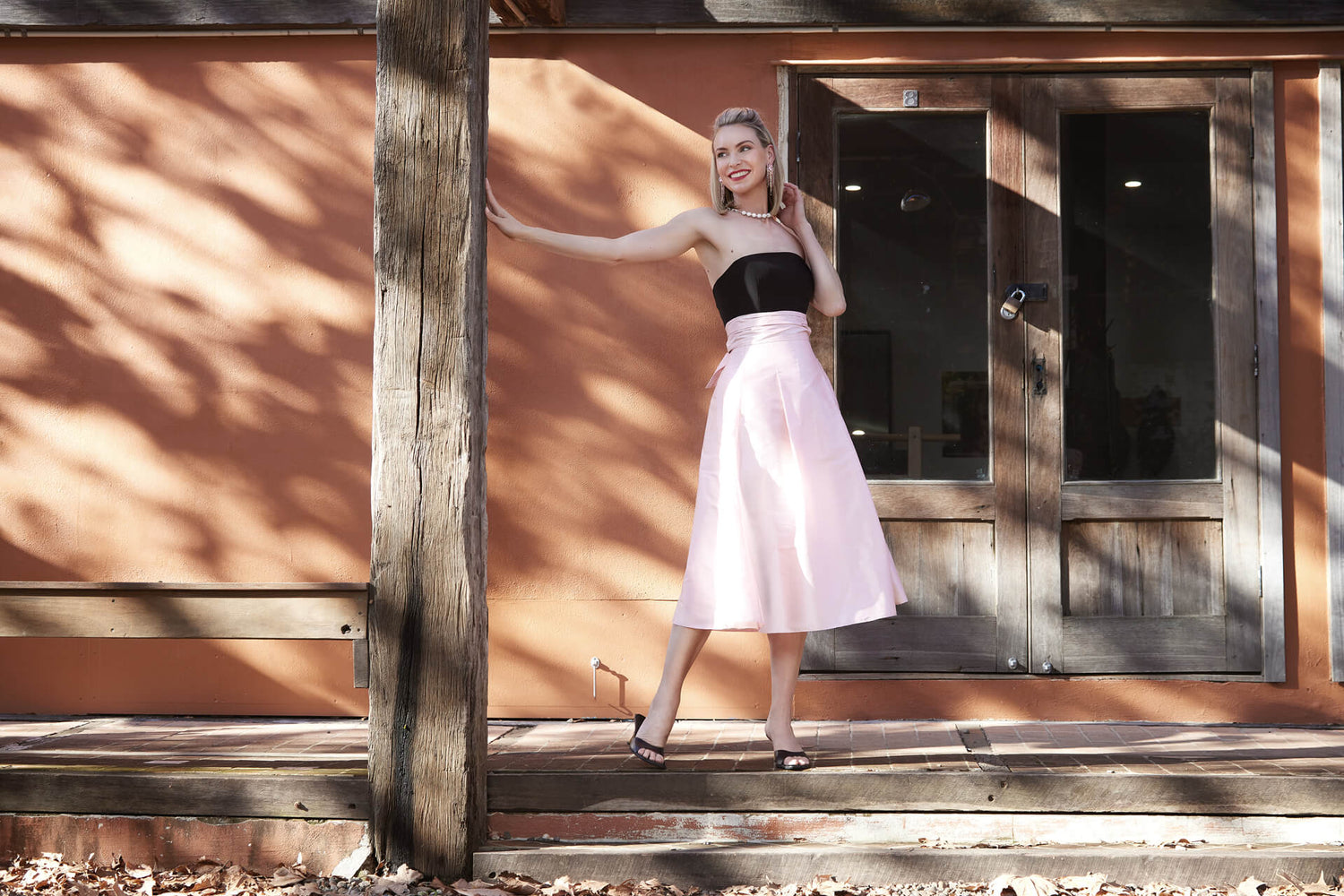 Our Collections
Each year two ranges are produced: Summer and Winter. Within our ranges we cover smart-casual and weekend wear, special occasion catering for the mother of the bride or groom as well as guests, racewear which features those colourful, sassy suits that Pia du Pradal is known for, travel and corporate wear.
Exclusive gala gowns and formal wear are custom-made in luxurious fabrics.
Our Current Season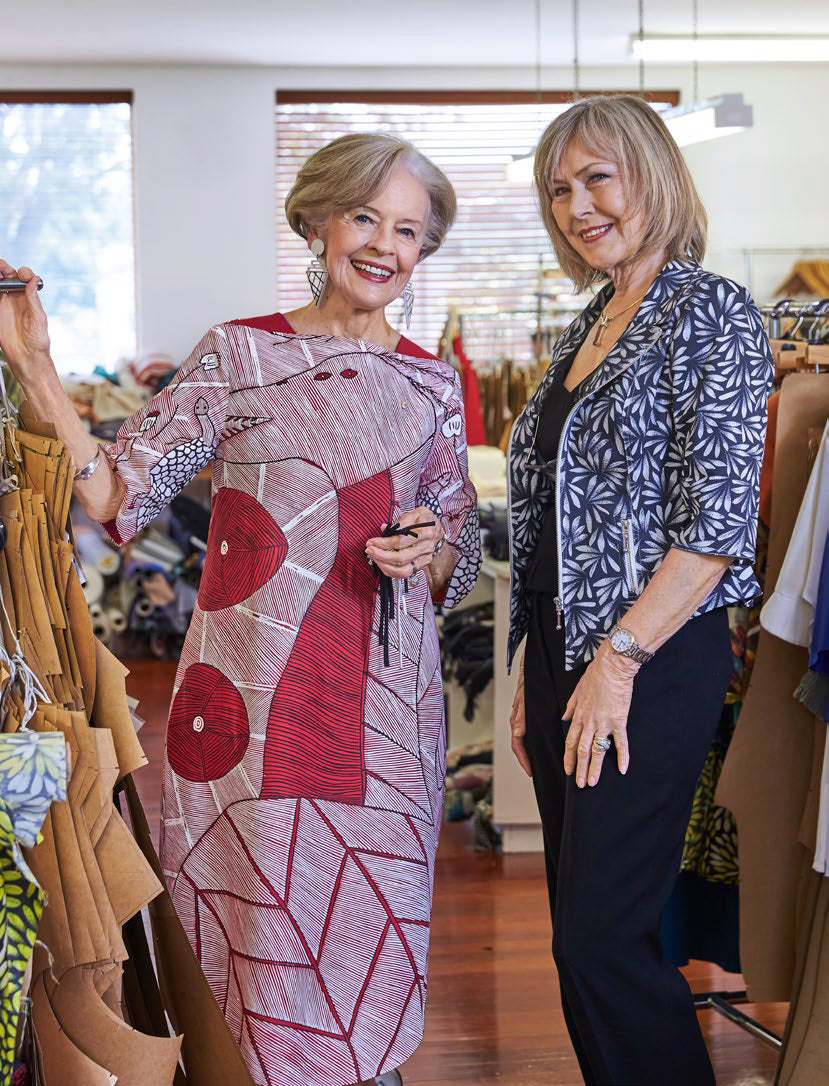 Pia du Pradal
When Pia du Pradal arrived in Australia in 1986, she quickly realised that there was a need for locally produced European style quality tailored clothing. What made her think that she could do it?
Prior to arriving in Brisbane, Pia had worked in remote parts of Botswana as a social anthropologist. The transition from African village life and research to luxury fashion might seem incongruous but her interest in clothing and sense of style was instilled by her mother from a very early age. Edel de Mylius was a highly sought-after couturier, designing unique clothes for the social elite of Cape Town. Like many girls of that era Pia was taught to cut and sew by her mother who insisted that the inside of the garment must look as good as the outside.
This background, plus an element of boldness, led to Pia launching her label in 1988 and opening her first boutique in Park Road, Milton in the early 90s. It was not long before her brand became synonymous with luxury styling and quality tailoring. Her mantra is 'Style does not come in only one size'.
Pia is passionate about women dressing in a way that makes them feel happy.