Women's Luxury and Designer Fashion
Unique Products and Services

Each garment is handmade and is one of a kind, perfect for luxury clients

Attention to Detail

All garments are crafted by a team of the most skilled artisans and craftspeople

High-Quality Fabric

Our couture is exquisite in all aspects, from material selection to crafting to the final piece
Chic Quality Ladies Fashion
Pia du Pradal is an online shopping destination in Brisbane where you will find timeless, limited-run fashion designs. Every garment carrying the label is made entirely in-house at our Milton Studio resulting in ethically produced, luxury ladies' fashion.  
If you are unable to visit us in-store, we have created an easy-to-navigate online shopping platform where we invite you to view our latest creations. Whether you are looking for corporate wear, special occasion or weekend wear, you can't go wrong with a Pia du Pradal garment.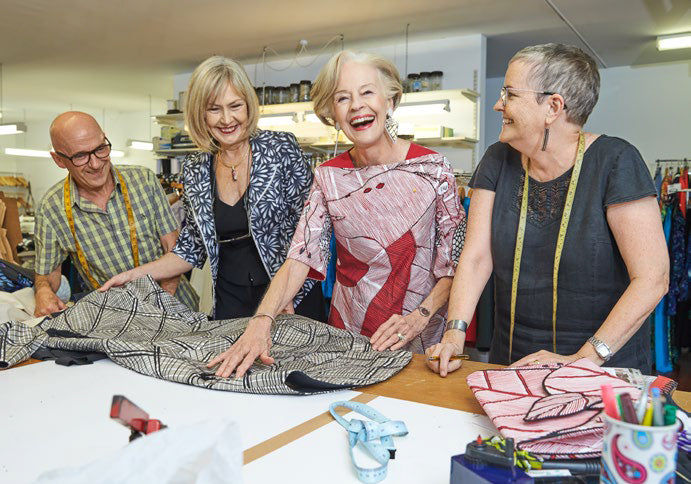 Unveiling the Epitome of Elegance
Pia Du Pradal has a long fashion history that spans more than 35 years. What began in the heart of Brisbane has now grown to become one of the most innovative luxury fashion brands in Australia.
Our goal is to offer a luxurious shopping experience and cater to all your shopping desires. 
As a top-tier fashion brand, we ensure that our customers always have access to the newest trends and styles.
Read More About